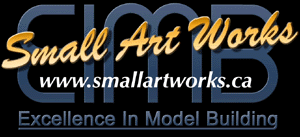 Custom built 12 inch Eagle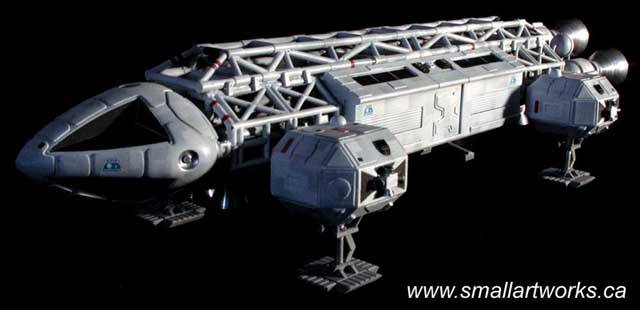 The Eagles shown on this page are possibly the most accurately detailed and comprehensive of this size ever built. They were made for customers using parts robbed from the "Warp" kit, some heavily reworked and modified parts from the "Ertl" kit, as well as many scratch built parts and a full compliment of machined aluminum engine bells.
Note also that the models have differently detailed shoulder pods, properly mirrorred and fully removable, to closely match the original two 44 inch studio models. They just don't get much better than this at this scale!
There are eight more great photos below. Please be patient while the page loads.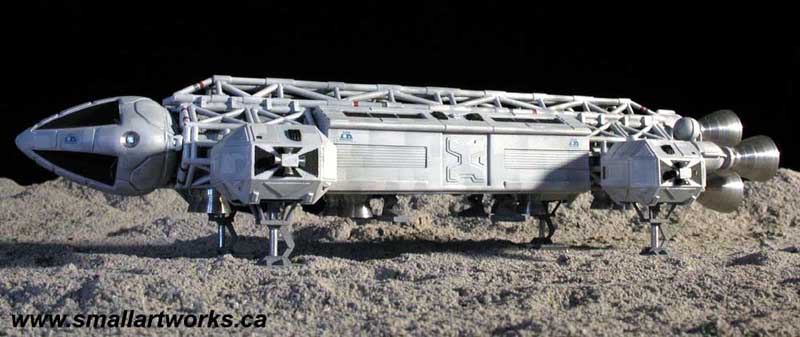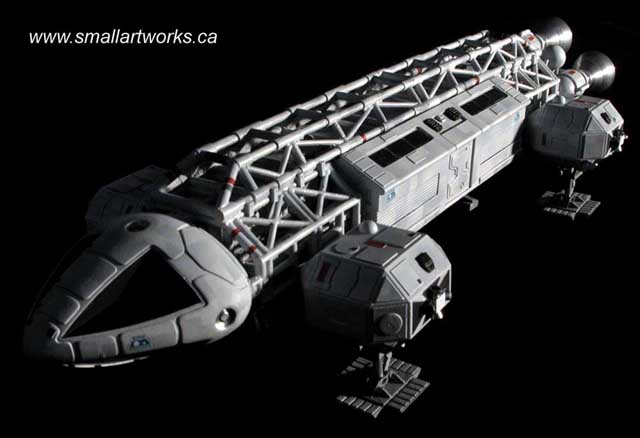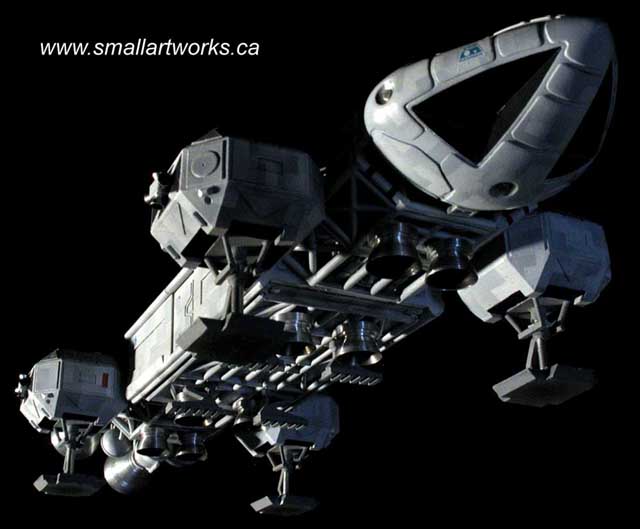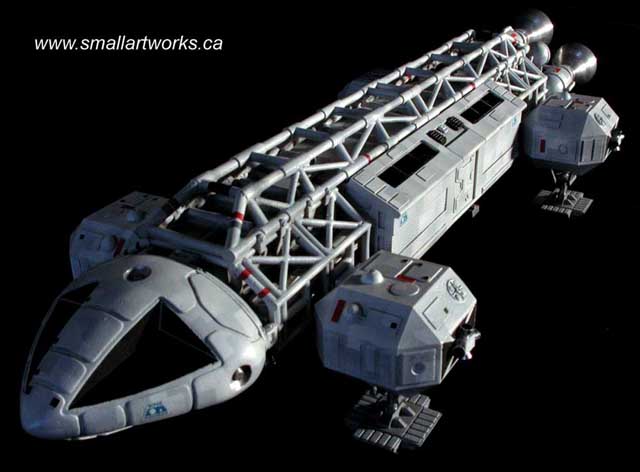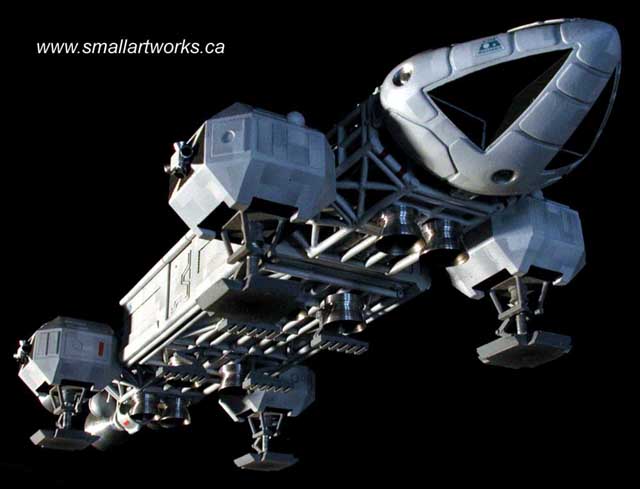 Here are the same models equipped with the Lab Pod and spine Booster Packs, also complete with machined aluminum engine bells.