The World's Most Accurate
Eagle Blueprints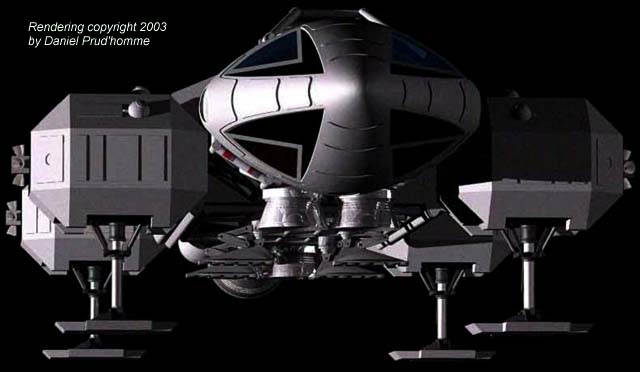 These are the ones you've waited for!!!!

Designed specifically for model making, Chris Trice and Daniel Prud'homme have produced the most incredibly accurate Eagle blueprints that are possible to be made! Every single component of the original first "hero" 44 inch miniature, as it appeared throughout the bulk of season one, is faithfully documented in exact detail. All parts are rendered in detailed orthographic views along with isometric views to help illustrate parts location and proportion.
Sample sheets are shown in low resolution below.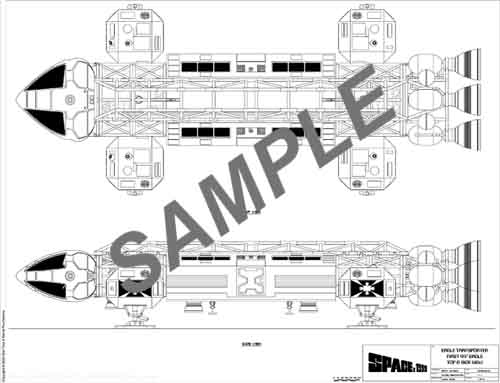 Sheet 1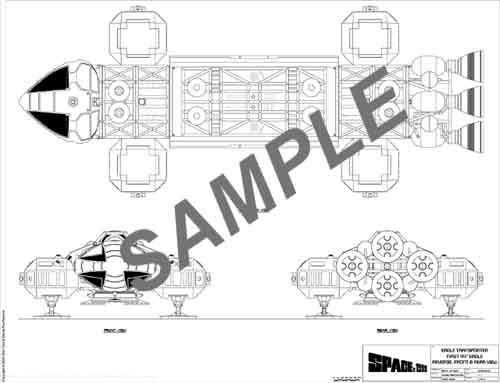 Sheet 2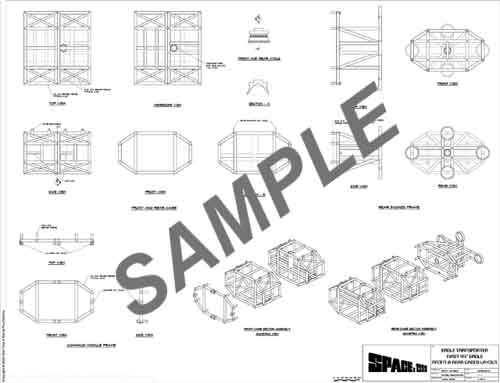 Sheet 3

More than fifteen years of research has produced these drawings with the discriminating model maker in mind, measuring 24"x18" and plotter-printed on 24-lb paper, these eight sheets were designed in three dimensions and then output on a C.A.D. system. The result is a set of drawings that are absolutely 100% accurate in proportion and detail, measured directly from the original 44 inch studio model. Even the "kitbashed" and "hidden" detailing that was used on the original model is very accurately reproduced!
The drawings are printed in 1/48th scale, the same size as a 22" Eagle, exactly half the size of the actual 44" model.

(Sheet 4 which details the interior corridors is not shown)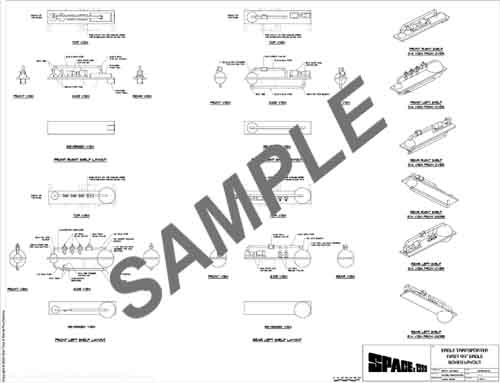 Sheet 5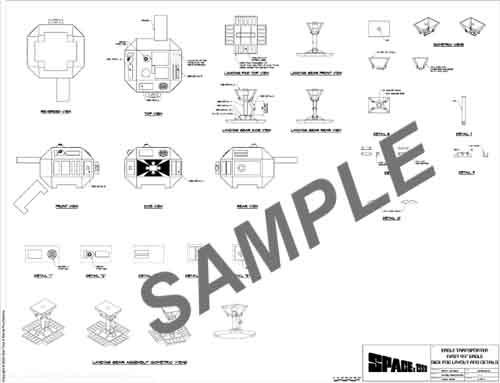 Sheet 6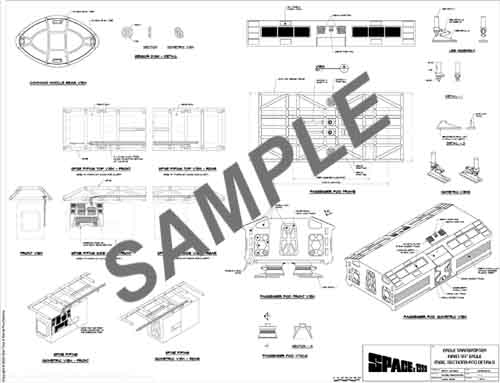 Sheet 7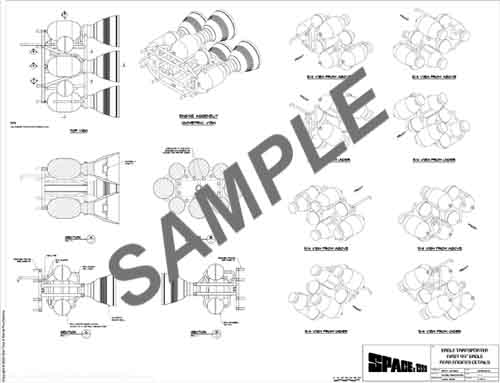 Sheet 8

The samples above are deliberately displayed in low resolution, but please be assured that the actual drawings are of the highest quality and resolution. It is just not possible to have a more accurate or comprehensive documentation of the original studio model than that which these drawings portray!
Note: We regret that we can NOT supply the drawings or renderings as electronic files, so please don't ask.
Price is just $55.00 US Dollars plus shipping and handling.
Worldwide shipping and handling prices:
Standard: $14 USD for Canada, $18 USD for United States, $24 USD for Europe
To order a set of drawings, please contact Daniel Prud'homme for more details at:
Note: These plans are NOT available through Small Art Works, but only by direct contact with Chris Trice or Daniel Prud'homme.

ALSO NOW AVAILABLE From Rogue Studios....

A massive fully finished 44" Eagle model replica ready to display!

Contact Lee Malone, roguestudiopro@gmail.com.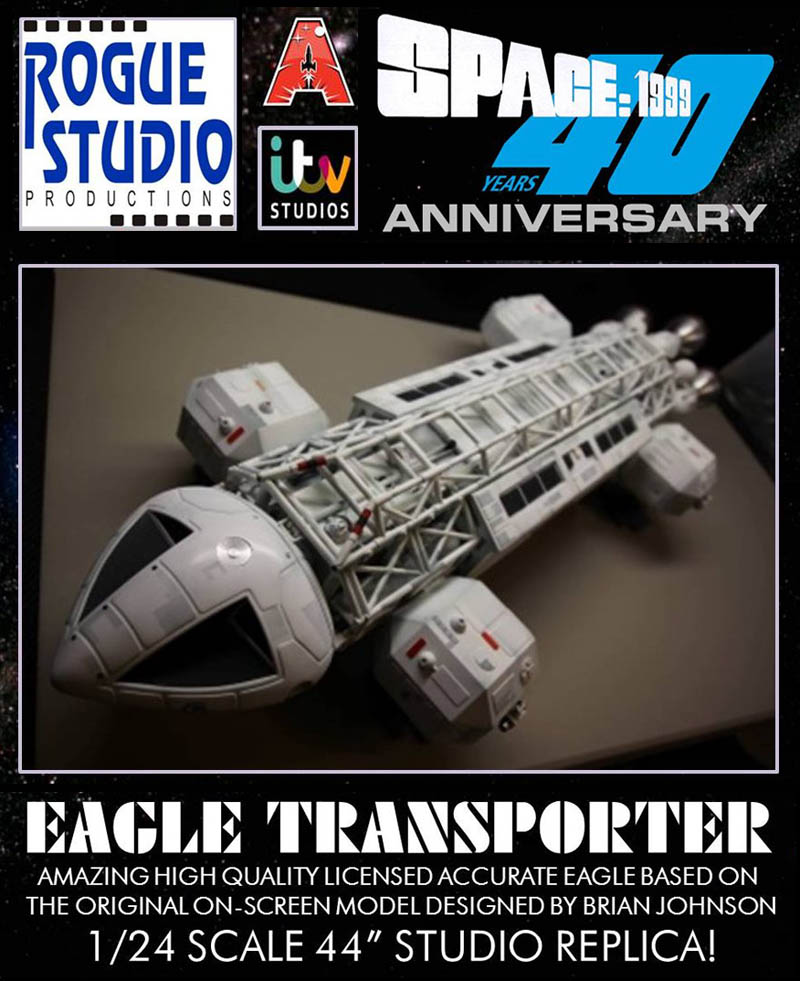 Please be sure to visit the rest of the Small Art Works web site for plenty of photos of great models of Eagles and other subjects as well!