EIMB NEWS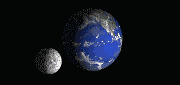 UPDATE!

July 1st 2020

I have simply been too busy to update this web site as it should be.
Rest assured, yes, I am still in business and am always ready to fulfill your modeling needs.
Please feel free to email me at "jim@smallartworks.ca"

NEW!
As of November 2021
To keep up with the latest news, you can subscribe to my new Newsletter blog site which will be updated periodically with various projects and news concerning Excellence In Model Building! You can subscribe to the newsletter on the Substack site and therefore be notified of new updates and projects. You can comment as you like as well. Let's have a conversation! Feel free to leave your thoughts there. However, please note that if you wish to contact me directly, the best way is still by Email at "jim@smallartworks.ca"

https://smallartworks.substack.com/

Special item now available as of Sept 2020

Modular Printed Circuit wiring bus for models and other light duty electronic projects Click this text for details.
All the news below is very much out of date, but left here for archival purposes.

Sept. 2007

How to take reference photos!

Dec. 2003
New FAQ page added.
Sept. 2003
Some new models added to the Gallery section... Have a look for the ones you've not seen yet!
Sept. 2003
The worlds most accurate Eagle Blueprints now available from Chris Trice and Daniel Prud'homme!
April 2003
Unusual custom built Robot model added to Gallery section..
November 2002
An excellent studio scale model of the "Hawk" added to the Gallery page.
November 2002
Excellence In Model Backgrounds! A new EIMB "Wallpaper" section has just been added for your enjoyment!
October 2002
Fantastic new pictorial documentation about the full restoration of the original Eagle studio model by David Sisson, published exclusively on the Small Art Works Articles section!
October 2002
The making of the "Seeker" article published in Fine Scale Modeler is now on the news stands and hobby publication shelves as of early this month. However, there were several glaring errors, shown below, created when the editors re-wrote the article. True, some of them are minor details, but I find myself asking why these details were changed? It had to have been done deliberately. I have written to the editor to try to have corrections printed in a future issue, but I doubt that anything will be done.

It seems that journalists, even in the hobby industry, refuse to report things accurately even when it is staring them directly in the face in the form of a direct transcript! This is why, when I read newspapers (who have a LOT more agenda-driven reasons to "edit" things than hobby magazines) these days, I often remark to myself... Gee, I wonder if that's really true??

This Small Art Works web site address was misprinted as ending in ".com" instead of the correct ".ca", but then if you're reading this it doesn't matter much. I had even directly told the editor that it was NOT a "Dot-Com" address! Hopefully those who read the article and wish to visit this website will do a search of some kind to find the right location.
The references made in the article to "Evergreen" products are incorrectly rewritten by the editors. As I wrote in my original document, the products used on my model were "EMA/Plastruct" materials. I never even mentioned the Evergreen products or name anywhere in my article! Evergreen does not even make the dome products I used, and I used no Evergreen products whatsoever in the building of the model, so how they came up with such a substitution is anybody's guess. It must have been done deliberately for some reason, as I had originally written it very clearly, three times! Some kind of politics or favoratism going on? You decide.
The section which describes using superglue to seal the MDF parts is incorrectly written as applying the glue to the surfaces AFTER finish sanding instead of before. You actually need to sand the dried glue after it's been applied to the wood surface to smooth it out.
The parts incorrectly referred to as "thruster tubes" on the sides of the model are actually docking tubes as I had originally written, and as actually shown in one episode of the show. (In reality they were mounting points, used to mount the studio model onto the filming pylons)

May 2002
Industrial Welder Model and writeup added to the Gallery page, along with some pictures of a huge RC Blimp I designed and built.
May 2002
A sample of Commercial drawings added to the "Small's Art Work" page.
April 2002
Yet another set of 12 inch Transporter pictures to gawk at in the Gallery section! These are the most accurate made to date at this scale!
March 2002
Model Building Tips page added to the Articles section. Also, some updates made and cool images linked to the Photographic Hints page in the Customer Gallery section
Click here to return to the main page