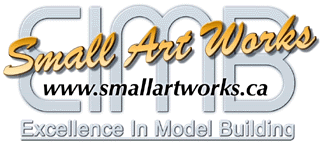 Stun Gun
Full-size prop replica
Sorry, NO LONGER AVAILABLE

This Stun Gun body is cast in solid urethane resin with separately cast parts for the emitter nozzles, side knobs, trigger button and two styles of stun switches. Waterslide decals for the stun switches and black stripes are also included.
Please note that these are display models intended for the serious collector to be handled with care, not toys.
The two pictures below show the first style of the stun switch....

These next two pictures show the second style.